Our Office is located at the crossroads between the departments of LOT AND GARONNE, DORDOGNE and GIRONDE.
The head office is located in MIRAMONT DE GUYENNE with two local offices in DURAS and LAUZUN.
There are three Notaires in our practice, we have all made the choice to wark in a close-knit team within a rural community.
Eight employees complete the team to bring you a quality service by guaranteeing you contractual security and confidentiality.
We will be the partners of your projects in all the important stages of your life:
- organization of your family life (marriage, civil partenership, donation between spouses, adoption, succession planning and gifting, will, divorce, inheritance, ...),
- assisting with and securing your real estate assets (purchase, exchange, lease, sale, calculation of capital gains tax, loan, SCI creation, etc.),
- support in your professional career (company creation, acquisition of commercial property, agricultural, commercial or professional leases, end of activity planning, ...).
Networks and certifications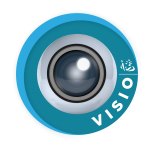 Office équipé de la visioconférence de la profession
Pas le temps de passer chez votre notaire ?
Vous disposez d'une tablette ou d'un ordinateur doté d'une caméra et d'un micro ? Vous avez alors l'équipement nécessaire pour réaliser un entretien en visioconférence avec votre notaire.
Simple, en toute confidentialité et en toute sécurité, vous pouvez de chez vous dialoguer avec lui.
Lors de vos prochaines prises de rendez-vous, pensez à informer notre secrétariat de votre souhait d'effectuer l'entretien en visioconférence.
visio.notaires.fr/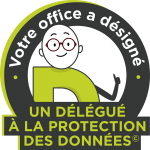 Office that has appointed a Data Protection Officer
Office that has appointed a Data Protection Officer